You Might Know Me As The Bow Tie Guy - "Wearing a bow tie is like wearing two smiles"
Born and raised in St. Louis, MO., I have five older siblings, 25 nieces and nephews, and over 40 great-nieces and nephews who call me the F.U...Favorite Uncle!  Now, what were you thinking?
I am confident I got my 'care-gene' from my siblings, who always demonstrated to me what Love, Care, and Commitment is all about.
I've been wearing bow ties since my 40th birthday, so if my math is correct, I am entering my 25th year sporting the bow tie look.
An avid hockey fan of the St. Louis Blues since 1967... I still can't believe the Blues won the Stanley Cup in 2019...but I am thrilled that they did!
In a previous life, before wearing bow ties, I bowled professionally on the Pro Bowlers Tour, winning three regional Professional Bowlers Associations championships and bowling 13-300 games.  In 2020, I was honored to be Elected to the St. Louis United States Bowling Congress Hall-of-Fame.
And...I love to podcast!
Professional and Educational Background 
My Master's Degree thesis entitled "Spiral of Silence: Caregiving, Stress and its Impact in the Workplace" was accepted by the faculty at Gonzaga University, where I earned a Master's degree in Leadership and Communication in 2016.
With an educational and professional background in Social Work and Theology and as a former family caregiver, I now view family caregivers and their employers' issues through the lens of Leadership, Communication, and Servant Leadership.
My passion is advocacy, sharing stories, and connecting people to trusted resources. I am a proponent of a holistic approach to good health and spirituality. Down-to-earth and pragmatic, I have always worked within a consensus-style framework while building bridges instead of roadblocks.
Out of my personal caregiving experience, I wrote "What's The Deal with Caregiving?" a compelling book that informs caregivers about how to deal with the challenges they will encounter, regardless of sexual orientation, family situation, or age. The book is part memoir/how-to, as I share our stories and experiences while on our caregiving journey.
Read the reviews and purchase the book on AMAZON.
Learn more about me on LinkedIn
When people ask me, "why did you create the Whole Care Network"... I always come back to our caregiving experience and how fortunate I was to find resources that helped me and my partner Richard Schiffer manage our caregiving journey.  Every caregiver has a story; through our stories, we find validation, resources, and respite to help manage our caregiving day.
We were fortunate to have our story chronicled in a 2015 Pulitzer Prize-nominated 3-part story, "In Sickness and In Health: A Couple's Final Journey," which told our journey of caregiving.  The story told of the challenges LGBT partners have in dealing with the medical and legal system, but it also told of the love and joy my partner Richard's last years had on our relationship.
Our story has been read by over 500,000 people worldwide since it was published in April of 2014.  One of the reasons our story was so successful was because readers could place themselves in our shoes, dealing with the health care system, the legal system, balancing work and life while facing the reality our time together was short.  It was an afterthought that the story just happened to be about two men.
When it comes to caregiving, there are no economic boundaries, no racial boundaries, no gender boundaries, and no orientation boundaries.  Caregiving impacts everyone, and it is through story sharing where diversity meets the road to collaborate on a common cause. And our common cause is to support caregivers before, during, and after caregiving has ended.
Don't just take it from me; read all three stories yourself and watch Richard and me tell our story in our own words in the video below!
Read:
The Story Behind My Green Folder - A Film About Love, Care, and Commitment!
When opposites attract, a gay couple's May-December romance proves to be just what was missing in both their lives and then shows the importance of family – and being someone's one and only – until one of them is diagnosed with a fatal illness and the struggle of caring for each other is exacerbated by the challenges society puts on them as a gay couple – based on a true story: My Green Folder.
About The Purple Jacket and The  Whole Care Network  
After Richard was diagnosed with esophageal cancer, we started a blog together called "The Purple Jacket."
The Purple Jacket became a symbol of our caregiving experience, and it was a place where Richard and I could share our stories and feel comforted by the people we met along the way during our caregiving journey.
Through The Purple Jacket, we met thousands of caregivers from all over the world who felt just like we did, scared, concerned, and hopeful for a cure, yet willing to share their knowledge and resources, which helps build a strong community and strong friendships. During this time, we also coined a nickname for Richard, "TLO,"…meaning "The Little One," as Richard stood a foot shorter than me!
Richard loved reading the comments from our readers, and he was always thrilled when someone asked..."How's TLO Today!"
The Purple Jacket is also a symbol of self-care and self-compassion, two very important components of life that are often lost in the midst of caregiving.
We always signed off our blog post on The Purple Jacket by saying..."We might have cancer, but cancer never had us."  This slogan was part of our self-compassion and love for each other. Mindful that I was the co-pilot in this journey, we were on this roller-coaster ride together, and no matter what cancer would throw at us, we were in this together as one.
After gaining over 50 lbs while in the midst of caregiving, I knew once I could fit into the Purple Jacket again, I would be on the road to better health and self-care!
While I no longer write on The Purple Jacket, I leave the site up, just as it was during our caregiving journey, as a reminder of time well spent and good memories. You can visit The Purple Jacket here.
I've often been asked, "Why the Whole Care Network and not a name in and around caregiving?"
Creating the Whole Care Network has been my way of giving back to the Caregiving community, who allowed us to share our story, bringing comfort and joy to Richard and me while establishing life-long friendships through our caregiving journey.
As I've said before...' Through story sharing, diversity meets the road to collaborate on a common cause.'  Story sharing is cathartic; story sharing breaks down walls and helps topple fear while bringing comfort, compassion, and empathy to the storyteller and story receiver. Story sharing brings people together from diverse backgrounds who learn their common goal is to care for their loved ones simply.
While I started The Whole Care Network based on my own experience as a working family caregiver and the passion gained through advocacy and collaboration before, during, and after caregiving ends, I also realized from my experience that caregiving is about caring for the caregiver, the care receiver and the care team in body, mind, and spirit.  Rather a whole care, holistic approach to caregiving.
That is precisely why the Whole Care Network is about "Whole Care" for the caregiver, care receiver, and care team; Our 4 Pillars of Care is our way to bring good health, well-being, and self-compassion to everyone who finds our stories comforting, before, during or after caregiving ends.
Caregiving is not a local issue; it is a global issue, and we will need a caregiver at some point in our lives.  Yet, in most cases, caregiving is an unplanned event that finds people making critical decisions in the midst of an emergency in unfamiliar territories like health care and the legal system.  As my loyal listeners on my Healing Ties podcast often hear me ask..."Have you met anyone with caregiving on their bucket list of things to do?"
I've yet to meet one person who has said "YES" to my question.  That's because Caregiving is often an unplanned event that impacts all components of our daily lives that is unimaginable until you are in the midst of it.
One of the unique features of the Whole Care Network is that most show hosts are podcasting because they have a story to share, a resource to provide, and a willingness to help others. Our goal on the Whole Care Network is to connect listeners to real-life stories and vetted resources so they can be better prepared and proactive instead of reactive when a crisis arises.
Finally, the Whole Care Network takes me back to my first job in Social Work as the administrator of an information and referral service hotline in St. Louis, MO., where we provided critical and accurate information and referrals to people who were in an emergency or crisis. Providing accurate information and referral has been a passion of mine since I was a young social worker in St. Louis in the late 1980s.
To learn more about the Whole Care Network and how you can join as a contributor, visit our 'About' page by clicking here!
Shift Happens: From Healing Ties 2.0 to AgingGayfully™
After almost 300 episodes of "Be A Healthy Caregiver" and my "Healing Ties" podcast, 2022 has shifted my focus.  I've been privileged to be involved in the caregiving community since 2011, and I will always be connected to caregivers in one way or another.
However, there is life after caregiving, and each caregiver explores their new life in their own time and at their own pace.  My time came in 2022 to explore new destinations through travel, leisure, and adventure with my new AgingGayfully™ brand, which will debut in the Summer of 2022.
Just as caregiving is a universal issue, so is Aging.  I intended to create the Aging Gayfully brand under the auspice of travel: "Travel - Adventure - Lifestyle"... via blogs, videos, and podcasts, demonstrating how I am AgingGayfully and finding those on my travel adventures who are aging gayfully too.  You'll find AgingGayfully™ here on the Whole Care Network soon as well as in a few other locations too.
And you might know my boutique travel agency has a name you might recognize...TLO Travel and Tours, Inc
Stay tuned!
KIND WORDS FROM MY LOVELY CLIENTS
"Have you ever had a first conversation with someone and felt like you were continuing a conversation with a friend? That's what sharing time with Christopher is. When he's interviewing you, he's so prepared it's truly like having a conversation. He blends extensive research of his guests with deep knowledge of his audience and seamlessly weaves conversations that bring out the most valuable insights from guest for audience in a format that's comfortable and relaxed. His passion for caregivers and healing ties is evident.
I highly recommend Christopher both as someone you want to listen to and learn from as well as someone you want to work with!"
"There has never been a more passionate person driven to spread the news of the excellent work going on in patient advocacy to improve care outcomes. His personal story is painful to hear but one that all healthcare professionals should HEAR to drive awareness and heighten sensitivity & health equity to ALL patients and their caregivers. Chris and his team are incredibly compassionate professionals. It was an honor to be his guest."
"Chris is nothing short of amazing and inspiring! Chris presented on our Caregiving Wisdom Series, sharing his story and guidance for those who are searching to rebuild their lives, find meaning and thrive again after being a caregiver to their loved one. Chris has this wonderful ability to bring laughter and tears to an entire audience, within the span of a minute or less! We've received words of gratitude from all who heard Chris speak. His passion and knowledge are a gift. And, of course, his ability to speak with such compassion and authority is a talent you must experience."
"Age Safe® America needed a podcast solution as part of our social media and marketing strategy. Chris MacLellan and the Whole Care Network was just the platform for us. Not only is Chris a world class interviewer, his support and innovation for his podcast partners has proven to be an enormous asset for us. He has grown the network, changed with the times, and continues to innovate in the podcast space. As Chris always says, "everyone has a story". We highly recommend participation with Chris and the Whole Care Network."
"I had the pleasure of appearing on Christopher's podcast and thoroughly enjoyed the conversation. What quickly emerged is that Chris has incredible caregiving experience and when coupled with his empathy and story telling style, it made for a wonderful session. His compassion for all aspects of caregiving, including the often overlooked post caregiving life, makes him an important voice for all of the family caregivers that are struggling to find a beacon of light. Thank you Chris for the work you're doing and I can't wait to see what the future holds for you and the Healing Ties Podcast."
"Chris does an excellent job as a podcast host. He puts guests quickly at ease and makes them feel like stars. It's amazing how he absorbs their background and draws on his experience during the interview. I truly enjoyed being interviewed."
"I highly recommend Christopher MacLellan to those companies that would like to get their message out in a podcast format. He made it very comfortable for me, having done his homework ahead of time and ran a fun interview. My company, KEPHART, has gotten good feedback on this 'messaging', thanks to Chris."
"Chris MacLellan gave me the opportunity to record a six-episode podcast about caregiving and its legal and financial challenges. Hearing Chris's work on the Whole Care Network and reading his personal caregiving story made me automatically comfortable in sharing my personal and professional experiences as a caregiver and caregiver advocate. Chris is immensely talented as an interviewer. His questions are insightful and he is incredibly genuine and warm. It was a pleasure and a gift to be able to join Chris in his mission to give support to caregivers through honest and open storytelling."
"Chris MacLellan gave me the opportunity to record a six-episode podcast about caregiving and its legal and financial challenges. Hearing Chris's work on the Whole Care Network and reading his personal caregiving story made me automatically comfortable in sharing my personal and professional experiences as a caregiver and caregiver advocate. Chris is immensely talented as an interviewer. His questions are insightful and he is incredibly genuine and warm. It was a pleasure and a gift to be able to join Chris in his mission to give support to caregivers through honest and open storytelling."
"Chris is an excellent presenter, who is uniquely able to share his own life experiences in a way that connects with a broad audience. In our work together to facilitate telehealth sessions for the Wellmed Charitable Foundation, he has graciously and generously dedicated his time to supporting the health and welfare of caregivers. Chris' candor and ability to present difficult topics with tact, humility and diplomacy resonates with a large audience."
"Capture Your Audience by Sharing Your Story Authentically and with Compassion..."
"Voiceovers, Commercials and Testimonials available on this page are intended as examples of my work only. Please do not call any number or email any vendor indicated in these examples as availability of promotional products may be discontinued. "
Below are some of the podcasts I've hosted or co-hosted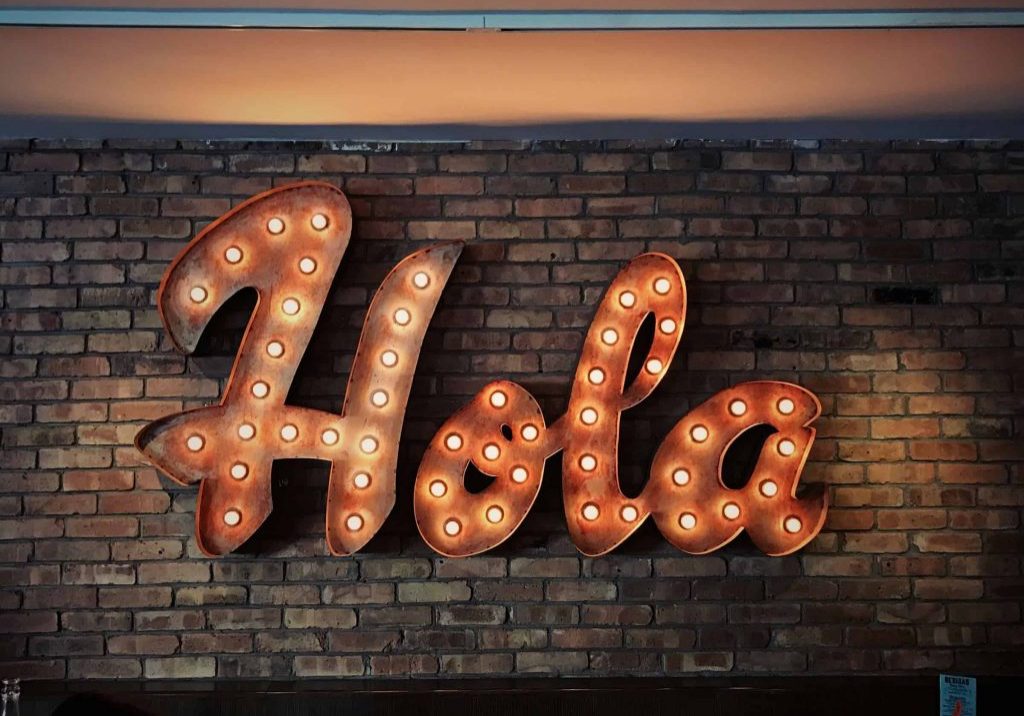 Get in touch, let's have a coffee together & talk about your project